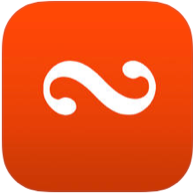 Musicians become the center of a musical performance as they play their instrument. Cadenza listens to them and accompanies them with real orchestra, band, or piano recordings that synch with the user's expression in real time. S
elected by Apple as a "Best New App" worldwide in 2015. — 

Budget $250,000.
Roles
– UI, UX and visual design, copy writing, dev team management, distributed user testing, app store release graphics, music licensing and production. 
I led a team of two engineers, a visual designer, and three content producers. I art-directed photo and video shoots, and created marketing collateral for print and online campaigns.