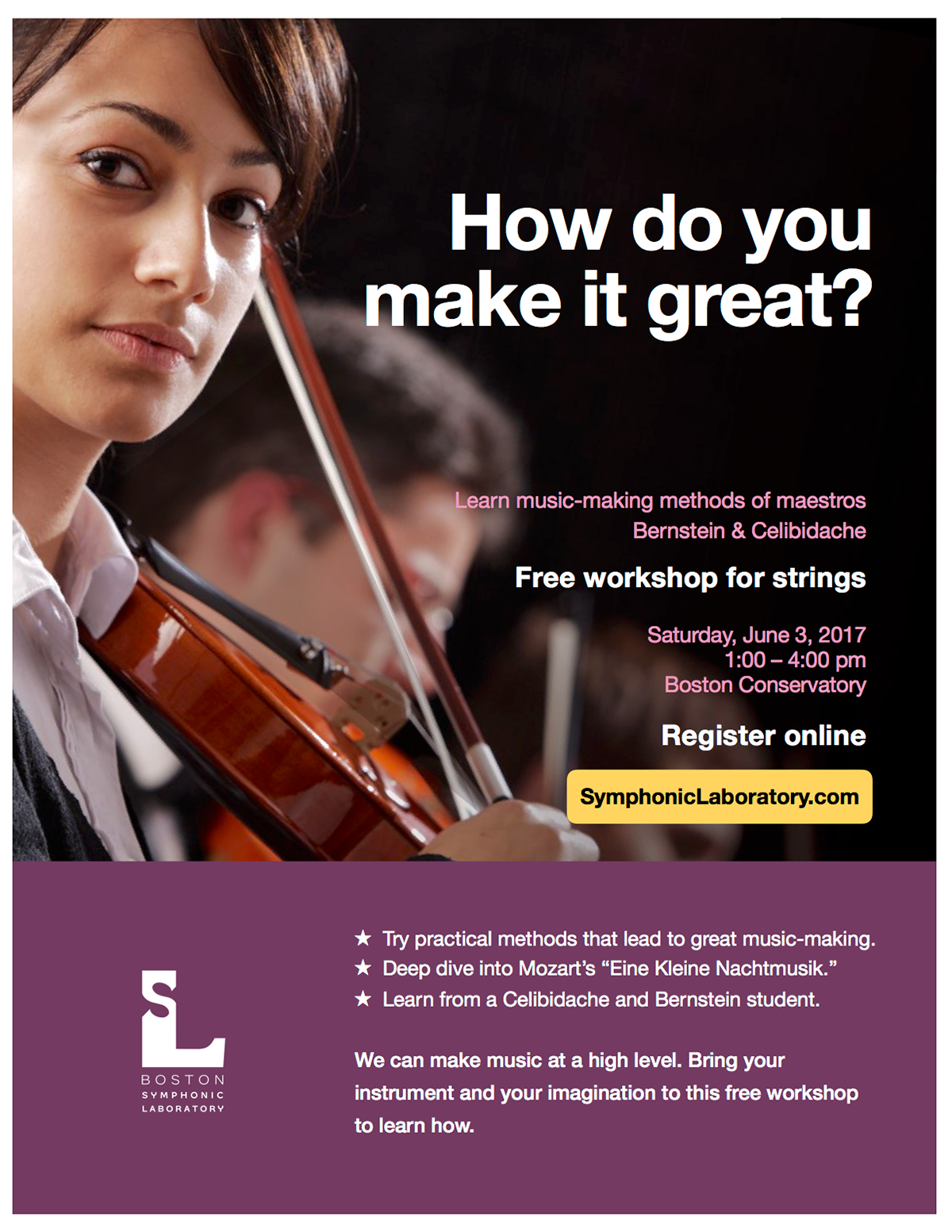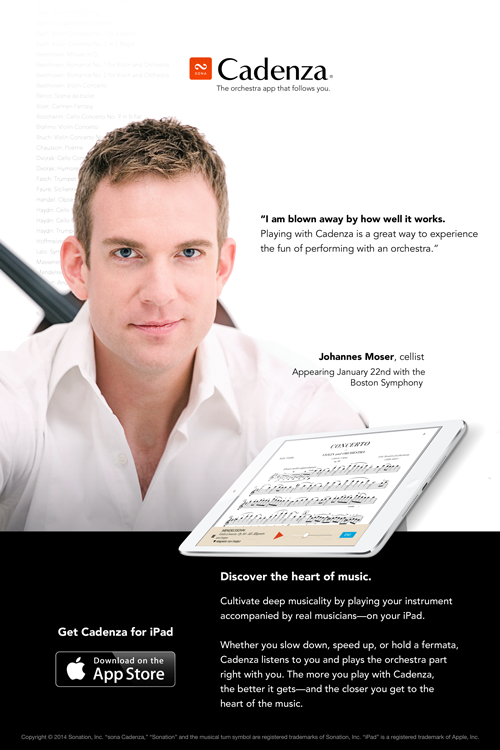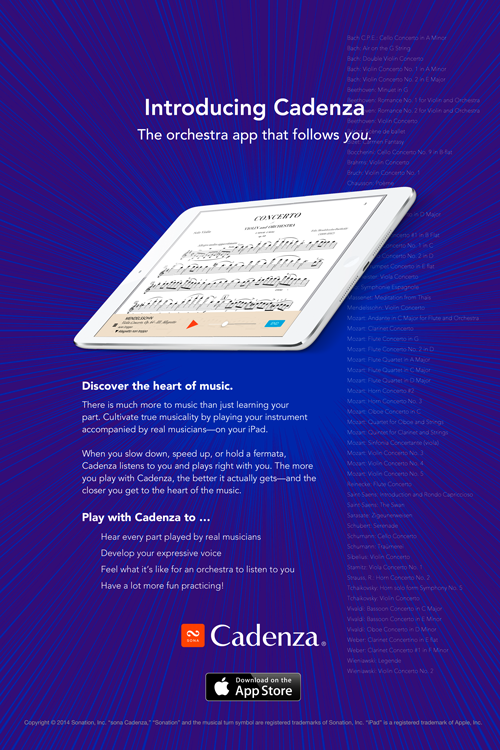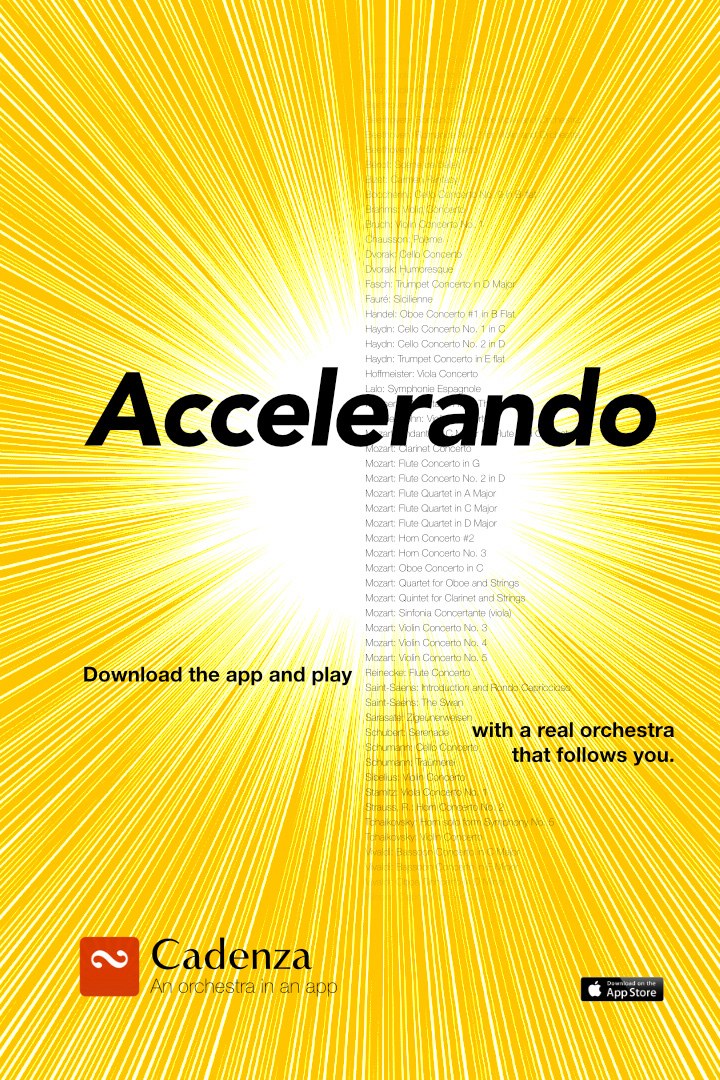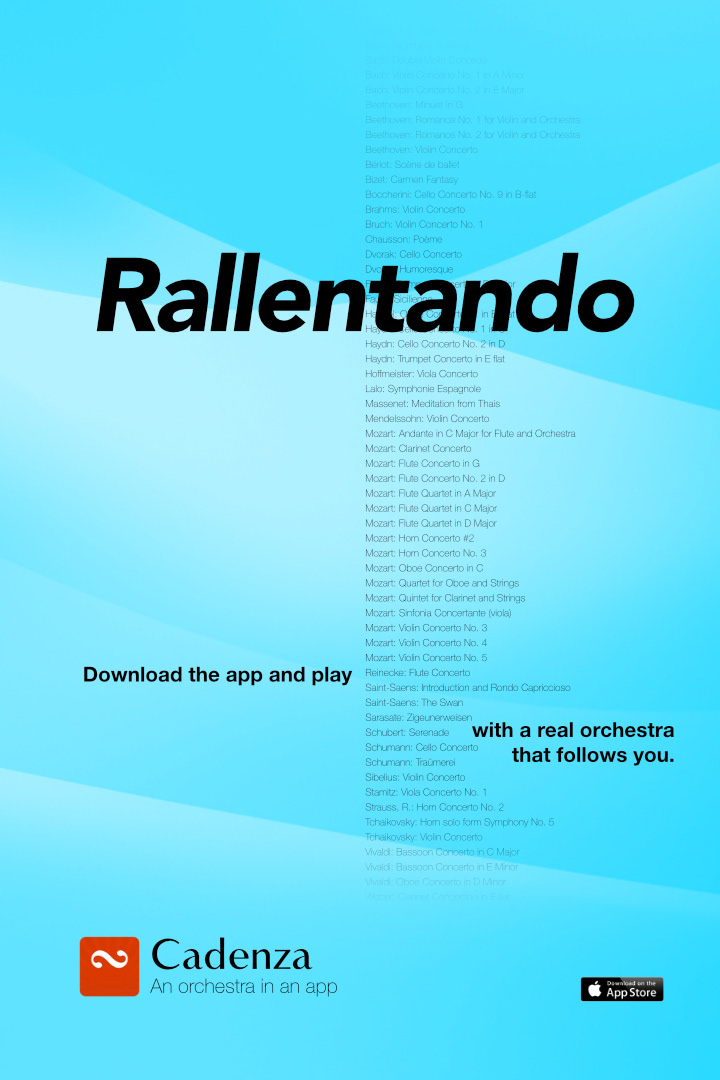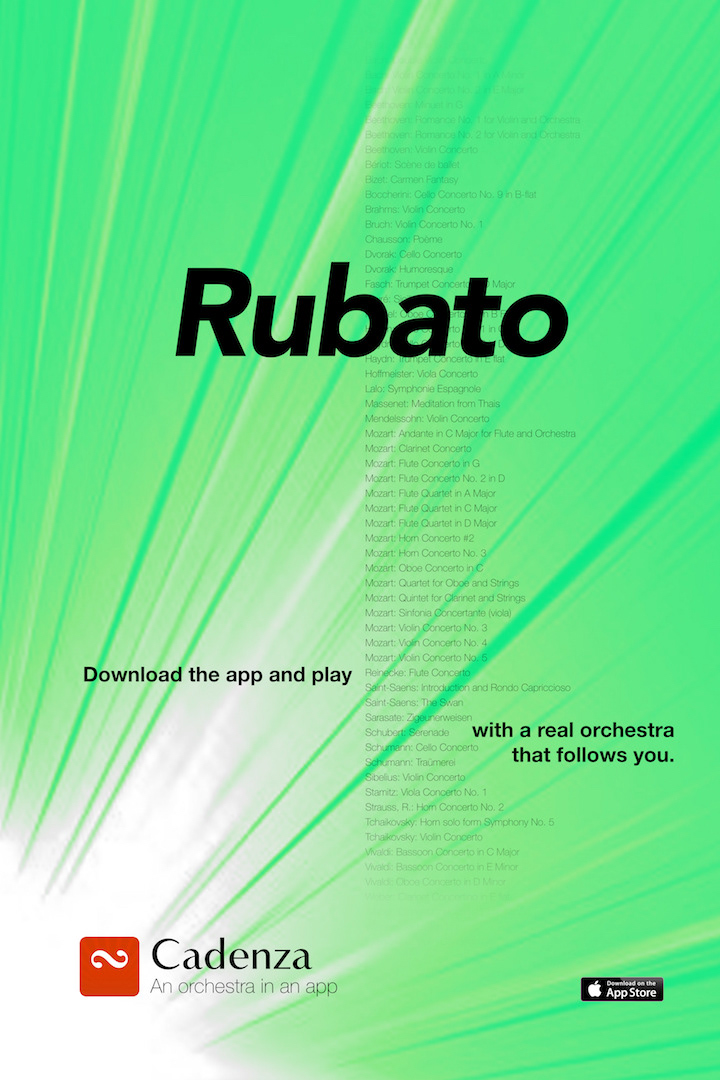 Creative direction, art direction, design, copy, production for print and digital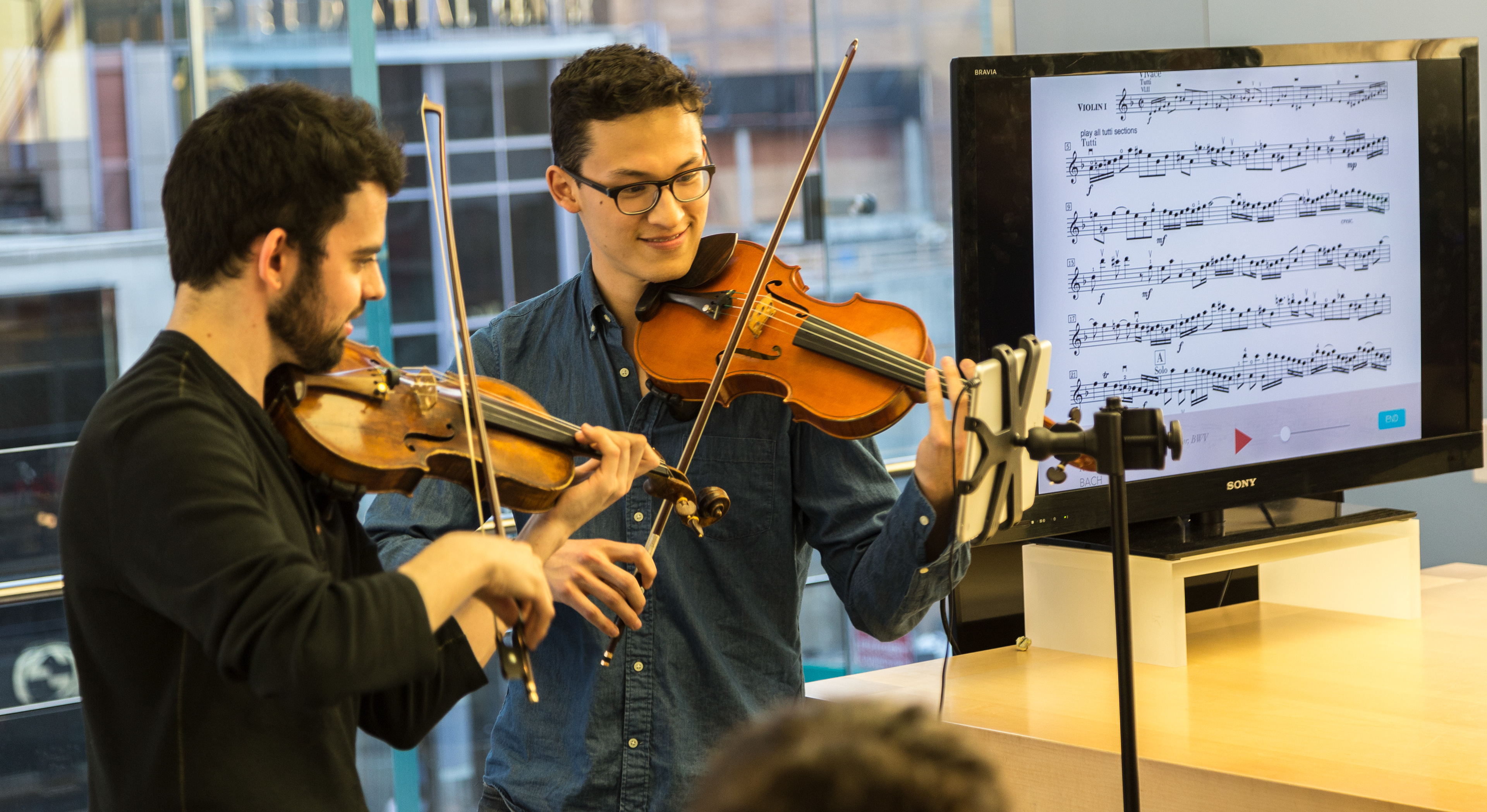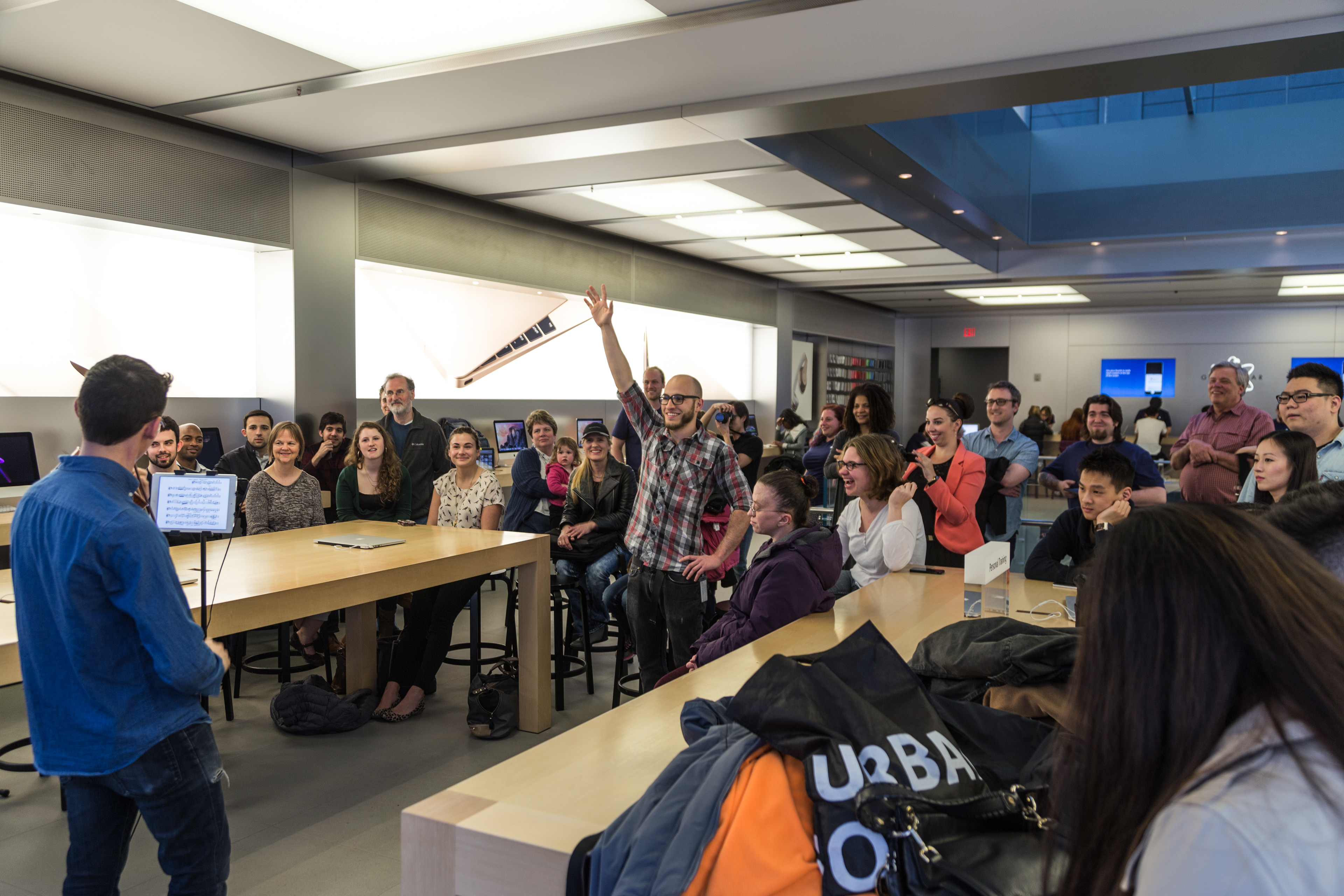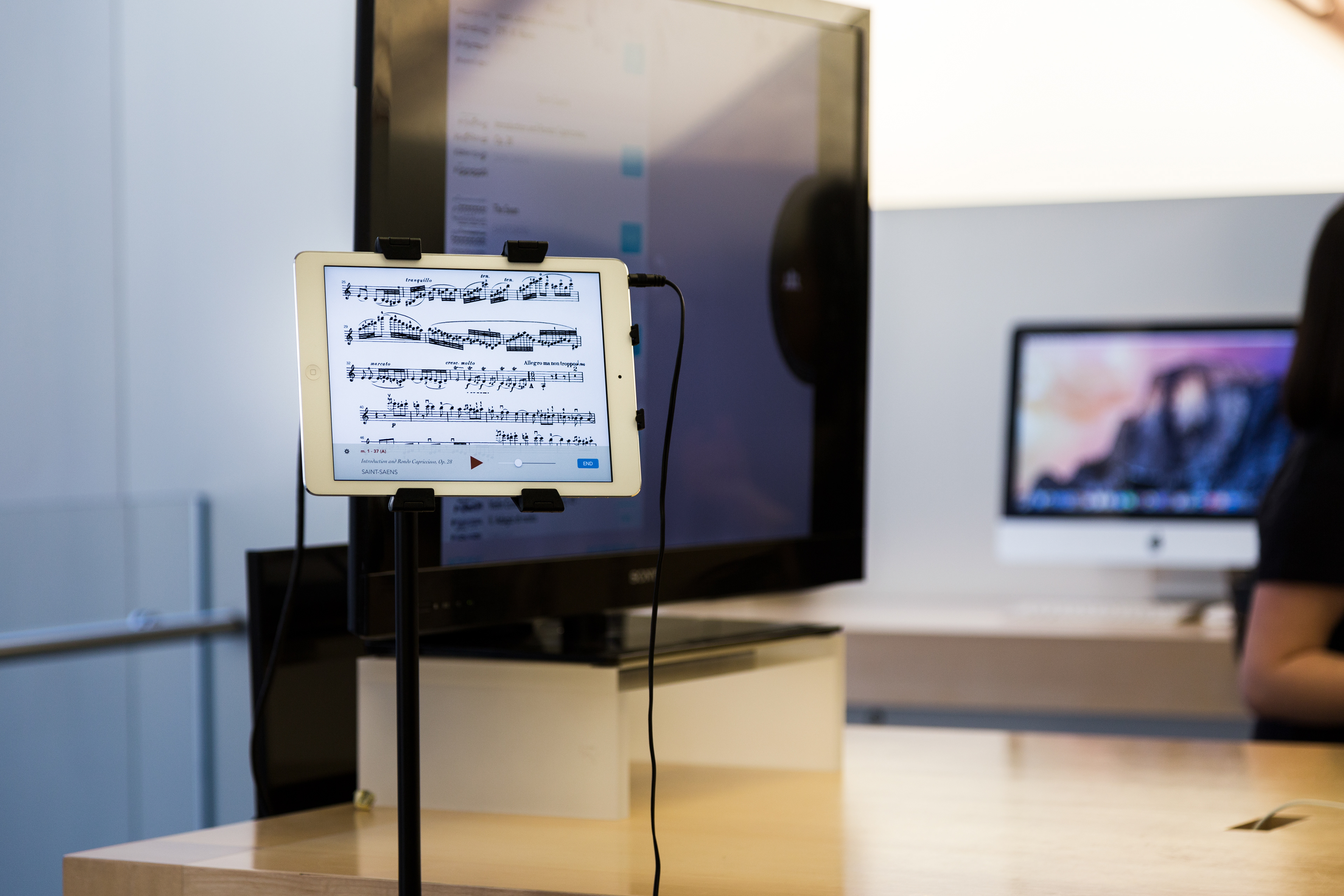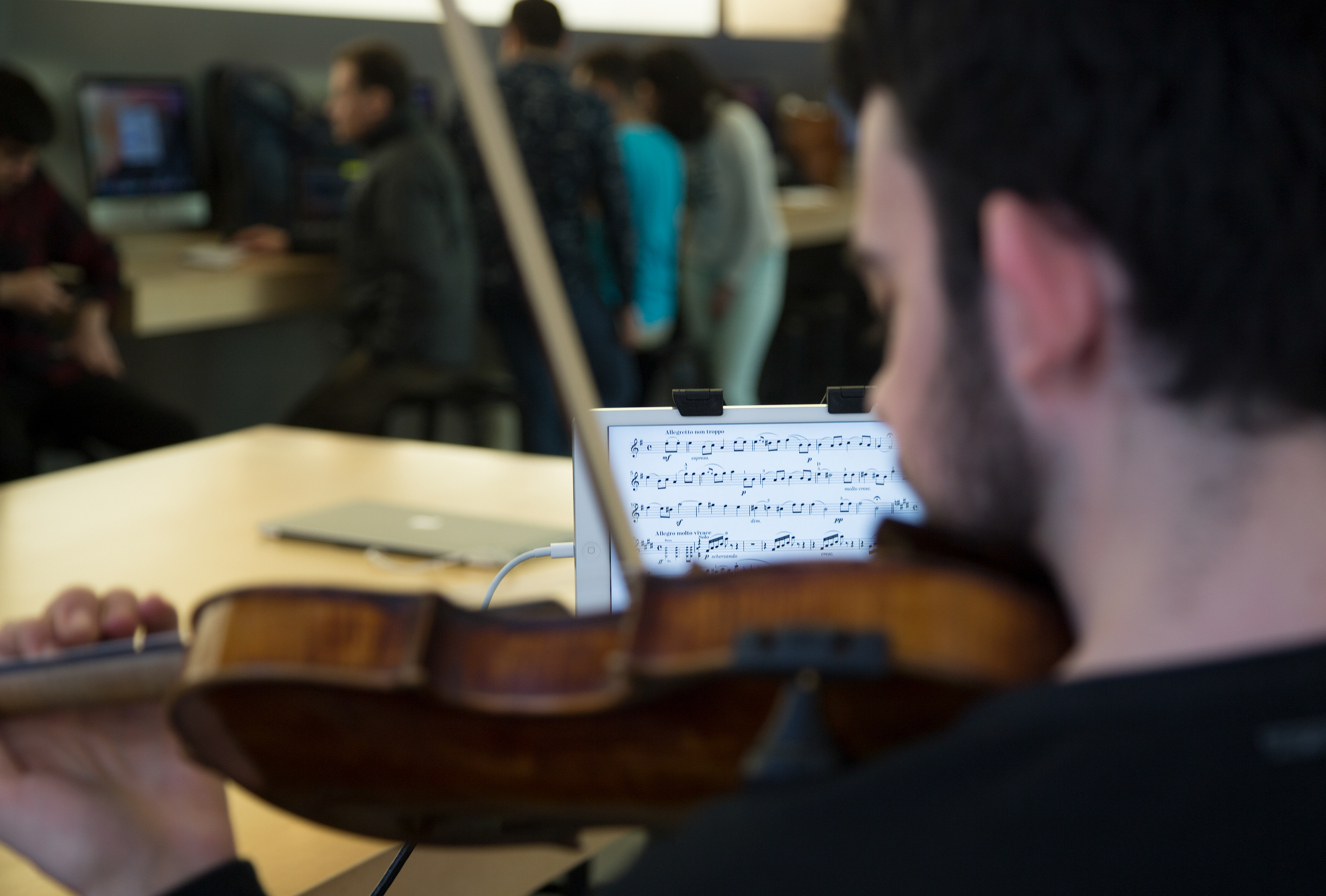 App launch at Boston Apple Store. Over 300 attendees. Featured on Apple worldwide website.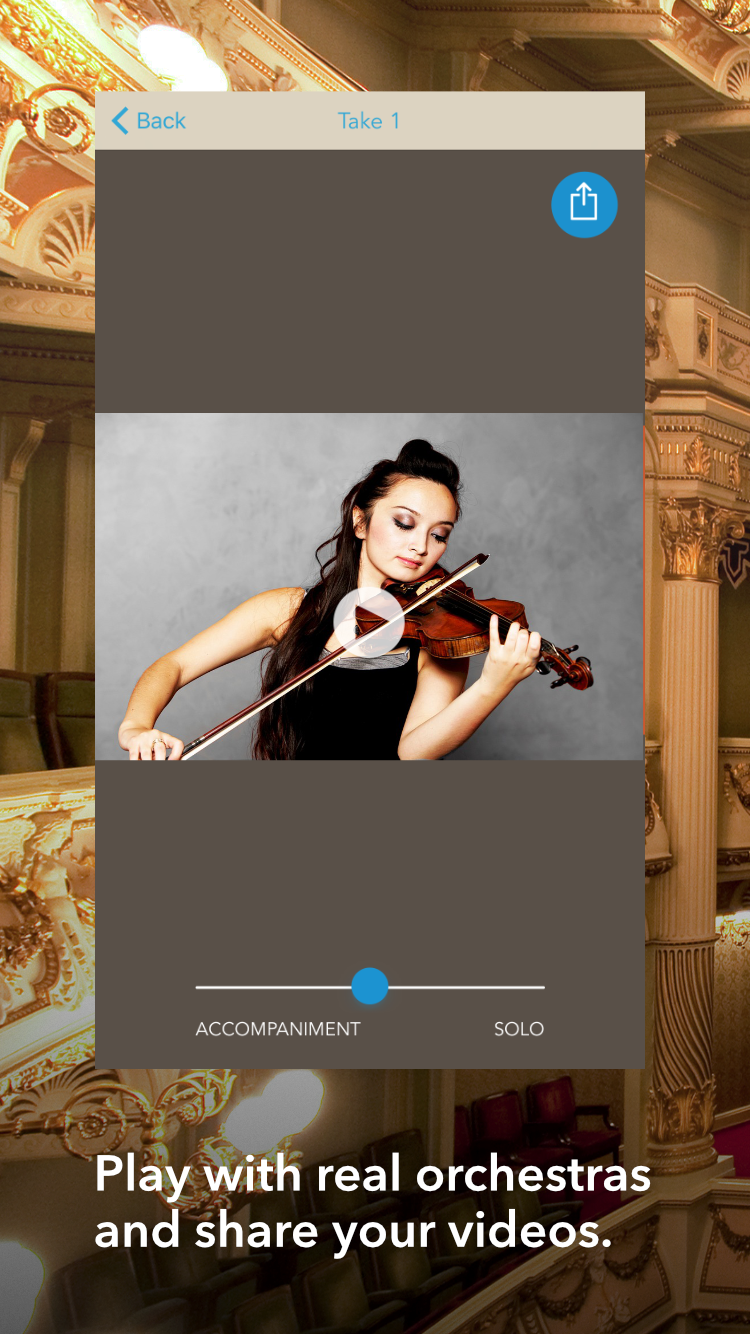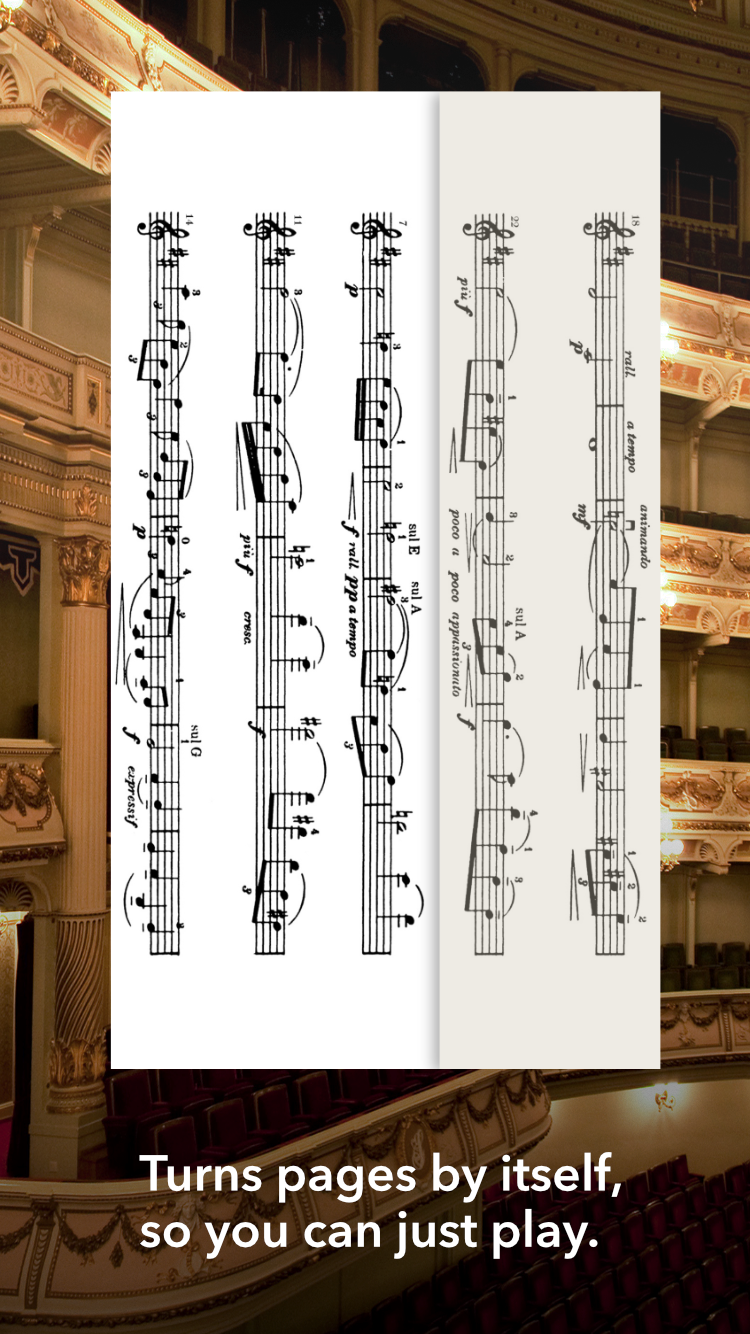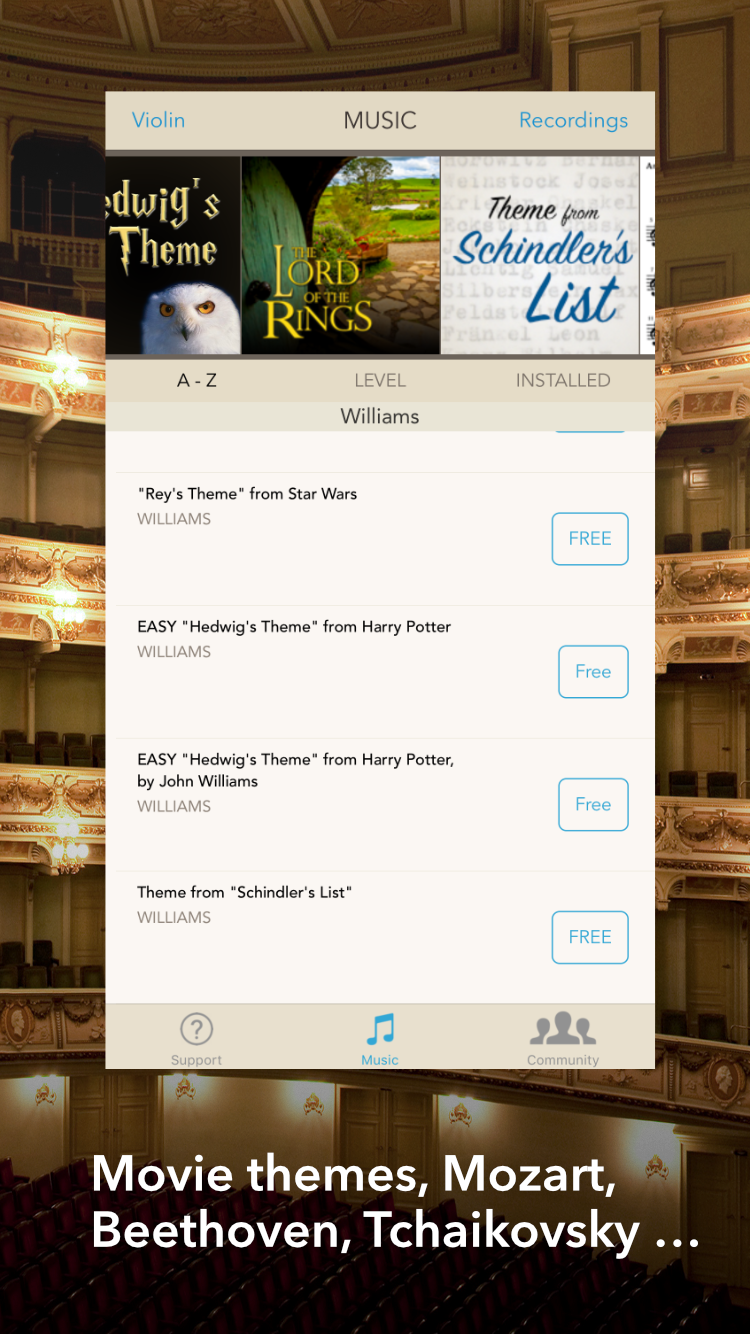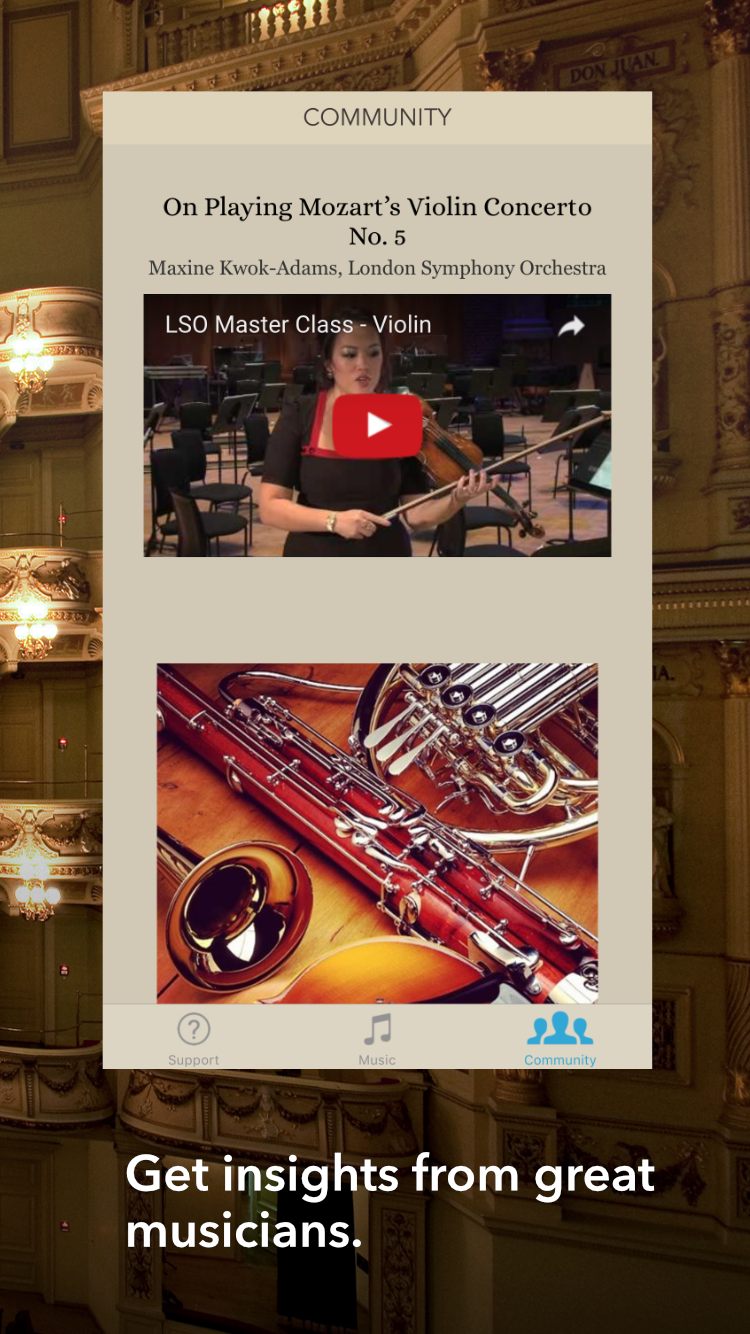 App store preview screens. The app fulfills the user's fantasy of playing in a great concert hall with a full orchestra accompanying them.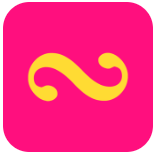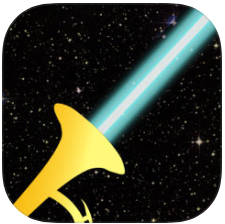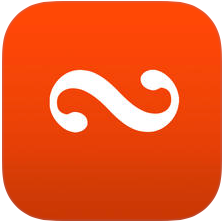 App store graphics. Icons, images for being "featured" by Apple editors.